PDF Planner 2021 (For IPad + Apple Pencil)
I bought an iPad Pro 12.9 and an apple pencil last April. However I didn't make good use of these tools. This year I plan to try to take notes with the pencil on the iPadOS, despite my ugly handwriting. I find that many Apps support hyper links in the PDF files, which provides the probability to implement some cool ideas.
Here I show a PDF created with $\LaTeX$. Most importantly, in the file almost all the dates are cross-linked to each other (via hyperref). I made several different perspectives, including yearly, quarterly, monthly, weekly, and daily pages. Calendars were mainly produced by TikZ and PGF, with some elementary-school math to calculate week numbers.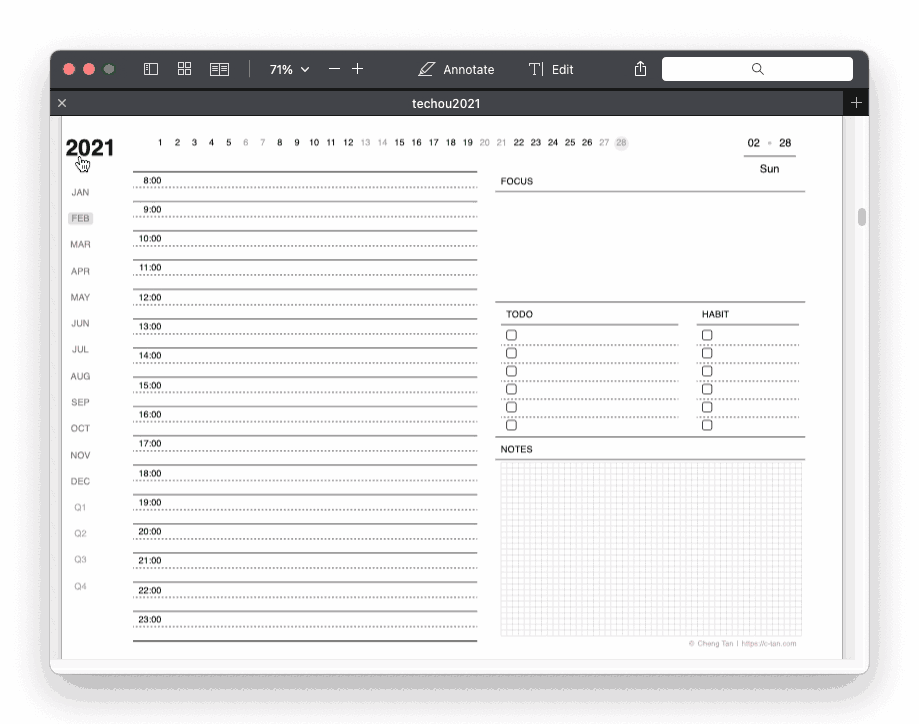 If you want the PDF file, please leave your email address in the comments below, or write an email to me.